The world of Logistics, Transportation & Supply Chain is rapidly going through a vast transformation. Innovations & technologies are being adopted at an unprecedented rate – and increasing productivity while managing costs to maintain market attractiveness is on every business leaders mind. So as we move towards the "smart factory" through the adoption of cloud computing, big data analytics & the Internet of Things (IoT), we've been asking ourselves – are the days of thin margins a thing of the past – and more importantly, what impact does this all have on the industry?
technology - changing the industry faster than ever before
While cloud computing has been adopted across many industries, it's been slower to catch on with transportation & logistics. Now top organizations are building infrastructures to support their various networks – from shared services centers to distribution centers. With this data being centrally stored & processed, industry leaders can now focus on optimizing their operations. This should result in speed of delivery, increased quality control & and impact the bottom line through a reduction of your overall costs.
Big Data analytics will further optimize processes and increase the efficiencies enabled by cloud computing. The data that you're collecting can now be shared reviewed and analyzed in real time globally – helping you identify bottlenecks in the supply chain, optimize cargo and fuel usage, and manage your workforce needs. Connectivity is the key – and this couldn't be more true for the connection between the IT professionals and our logistic clients.
Today's IT department are not the same as the one we've historically associated with. Today it resembles something much more dynamic, fluid and agile. But is the logistics IT workforce evolving fast enough to keep up with the technologies that it's supporting? This is a an ongoing conversation we're having with our clients. Technology is an important investment, but without access to the right people – and the new skills needed to drive these technologies – implementation can be difficult and your costs can quickly escalate.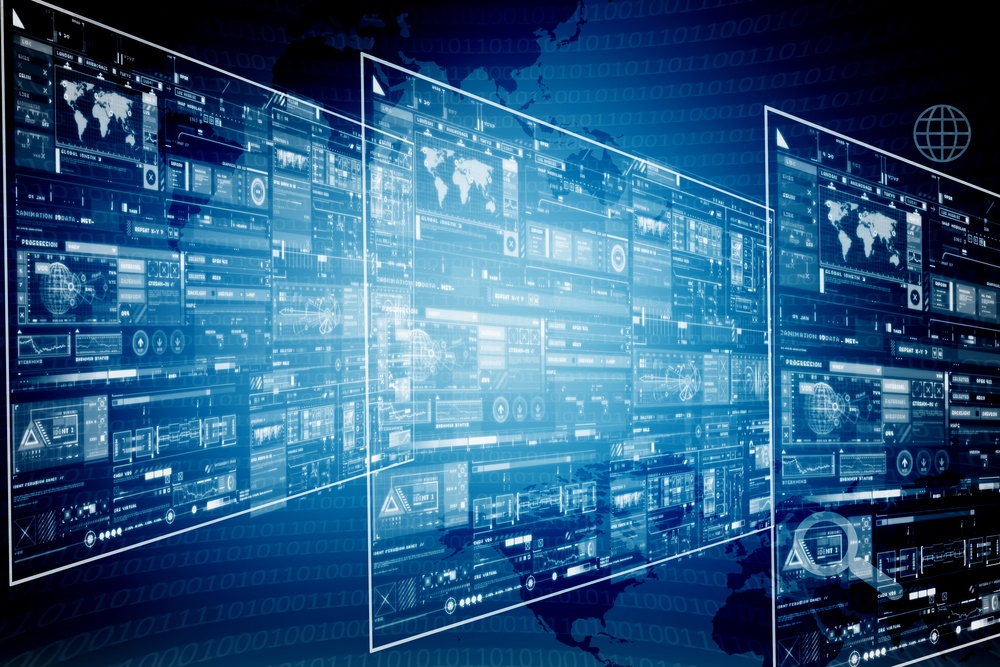 embracing technology in your talent strategy
Over 80% of our clients say that they feel unprepared to attract the talent needed to meet their changing workforce needs, and are worried what impact this will have on their long term business strategy. With this in mind, I asked Yvette Rogier, Global Director for the Logistics Industry at Randstad what she thought the impact of technology on talent strategy would be.
"We expect online platforms for freelance and contingent workforce to grow more than 40% a year in the next 5 years. Platforms like Twago will support our clients in rolling out their freelancer strategies. I hope the logistics sector will make the link between innovations and technologies, and their talent strategy. My advice? Stop thinking in silo's and start thinking end-to-end. Logistics companies do this very well for their customers, supply chain thinking, online services – it's all there. We need to do the same for the talent acquisition otherwise the gap will become bigger, and playing catch up is not a game you want to play."
Even though technology is changing the landscape of talent attraction and engagement daily, there are steps you can take to ensure your workforce is future proof, you can train for evolving needs and remain agile & competitive. Every year we undertake the Randstad employer branding study so that we can understand the drivers and motivators if talent, and share insights into a client's attractiveness compared to their competitors. More importantly, we focus on best practice examples right across the industry to advise and consult on the approach that can help a company stand out in the ever increasing competition for highly skilled talent. You know the talent you need – but with so many options available to your potential talent pool - what would make them choose you over your competition?
reshaping your talent strategy to attract the skills you need
Now's the time for employers to reshape their own thinking when it comes to workforce planning. No longer shackled to a traditional office desk living a life built on the 9-to-5 business day, many talented workers are opting to call the shots. The most desirable talent won't be just the ones seeking a permanent position, but looking for meaningful employment through project work and temporary contracts. In order to attract this new type of talent, we must break down the work into attractive projects, giving them the choice of the type of contract they want to have. This allows the candidate to provide an upfront level of dedication to the project and the client to retain valuable and often difficult to find skillsets.
The next generation is driven by the content of the project, so that should completely transparent. How do they want to work? Let them decide. Too often we restrict our recruitment efforts to a certain contract form, a mandate that does not fit the project needs at the time or a talent that is hired and held on to due to their rare skill set. All of these components put you at risk of increasing operational cost and slowing down your project delivery. This monumental shift means employers everywhere must change the way they think about labor and how to acquire the best talent in the market.