No longer are we in the digital age - we've entered the post digital age where technology is truly a part of our everyday life.
Voice activated personal assistants, fingerprint secured payment options, fridges that order your groceries for you, talking watches, hundreds of thousands of hours of TV shows and movies streamable right from your phone.
Our grandparents' grandparents would be shocked, amazed, and possibly terrified by the world we live in today. And when you stop to take a look around, that's not all that surprising.
The speed of technological progress is increasing every single day (exponentially in fact), and while you may be able to shun such advances in your personal life, doing so as a business could mean financial ruin.
One of the ways such technology is changing the way businesses work today is by allowing a whole new level of employee mobility. And if you're a decision maker in you organization, you'd better start taking advantage of this shift.
how employee mobility is reshaping the industry
Employee mobility is on the rise primarily due to the spread of powerful technology. In addition to more locations building a technologically capable infrastructure (power, internet, wifi, etc.), the hardware and software to utilize such an infrastructure is becoming cheaper by the minute.
So, what does this mean for you as an employer? Besides having access to more powerful tools that let you complete your work more efficiently, the emerging technology is also increasing employee mobility across nearly every industry.
Employees of the past normally had to be physically present at a company in order to perform the required duties, a variety of platforms and services are making it possible to complete a position's essential tasks from almost anywhere in the world.
For instance, platforms like Google Drive, Docs, and Sheets let users change documents and figures from anywhere in the world, all in real-time. That means a worker in India can see the edits to his table as they happen in Canada, giving him the opportunity to comment on or resolve the issue immediately and allowing better collaboration between the two workers.
And when it comes to "face-to-face" relationships, video call software like Skype, Google Hangouts and GoToMeeting allow employees to work together through an actual visual interface. Whether it be video, PowerPoint, or a simple word document, users from across the world now have access to just as much information as an onsite employee.
Here's a quick breakdown of the pros and cons of greater employee mobility on the job:
Pros

Using top talent is no longer limited by geographical proximity.

Typically results in a more attractive work environment for prospective employees.

Better interaction and collaboration with offsite firms.
Cons

Not quite the same level of communication as being there in person (but it's getting better).

Video interfacing may only be possible in a set location.

Collaboration might not be as productive as in-person.
sink or swim: managing today's talent pools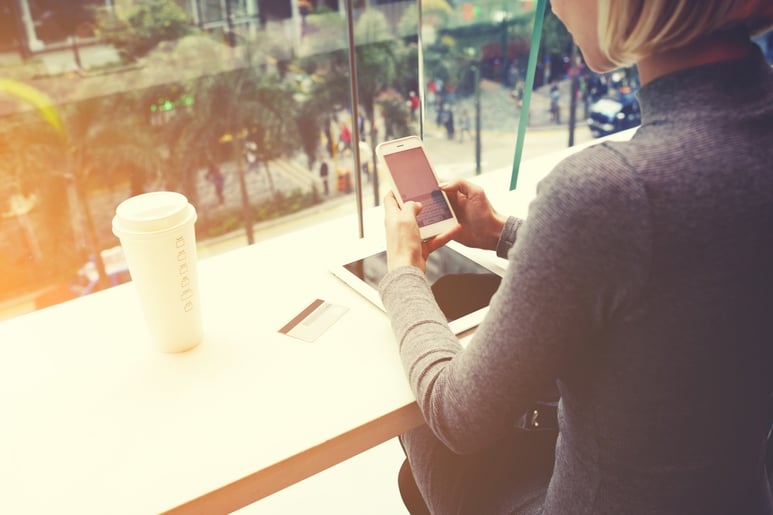 The recruitment sector is also being radically changed by such technological advancements.
For instance, recruiters of the past would only be able to attract candidates from within a certain geographical distance, but now the rise of the virtual workforce has enabled hiring managers to cast their nets a lot further.
International job boards like Monster.com make this process even easier. And with the video interviewing platforms at their disposal, recruiters can conduct formal interviews from literally thousands of miles away.
The pros and cons for this segment of the business are quite similar to increased employee mobility in the workplace: recruiters benefit from being able to attract talent from anywhere in the world, but are limited to interactions that may not be as telling as an in-person conversation.
Another drawback for recruiters, though, is that although your company may have access to more candidates thanks to increasing employee mobility, these same candidates also have better access to other employers.
So, while you might have the ability to bring in higher-quality talent, keeping them interested in the position, and in your company, is harder than it's ever been.
Businesses that are truly serious about their recruitment strategy are starting to invest in systems dedicated explicitly to this purpose. By automating the candidate nurturing process you can ensure that, if in fact a candidate does look like a perfect fit, they'll actually come in for the interview.
Though the workforce has never been more mobile than it is today, taking the time to engage with and nurture candidates and using HR tools and technologies will help you access the right person at the right time, while keeping your talent pool full.